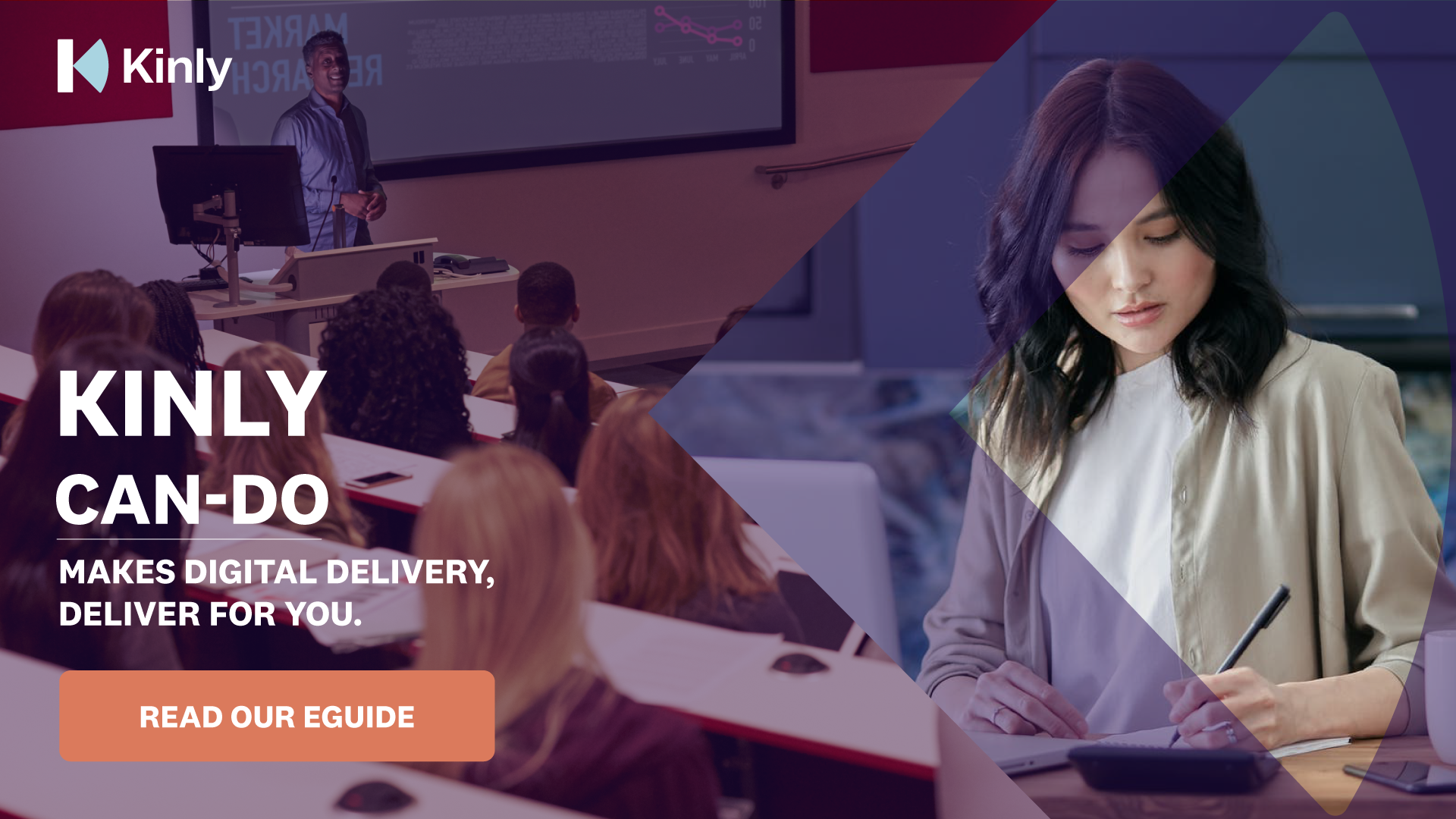 Making Hybrid Deliver For Education
In the last couple of years, as the world dealt with the pandemic, digital adoption trends have been rapidly accelerated. Video calls are now the norm, online learning is a part of everyday life, turning to digital resources for education is second nature. And the medium of choice for this is video.

But how can a university move its traditional teaching and learning materials into a digitally engaging format? How can these be created, curated and distributed? And what technology and services are needed to fulfil this journey towards the digitisation of education? Find out by downloading our latest eGuide.
Kinly Can-Do Education E-Guide